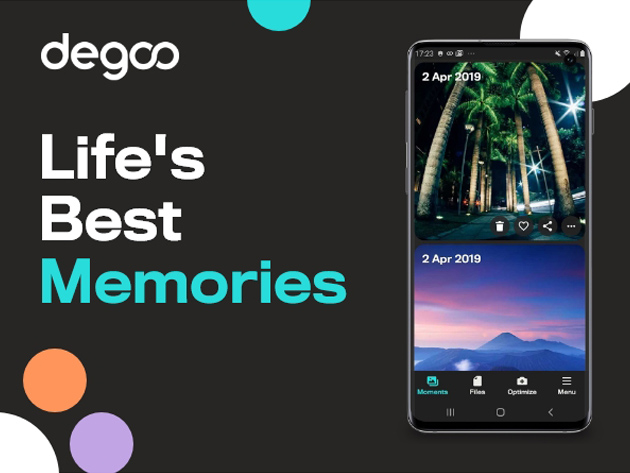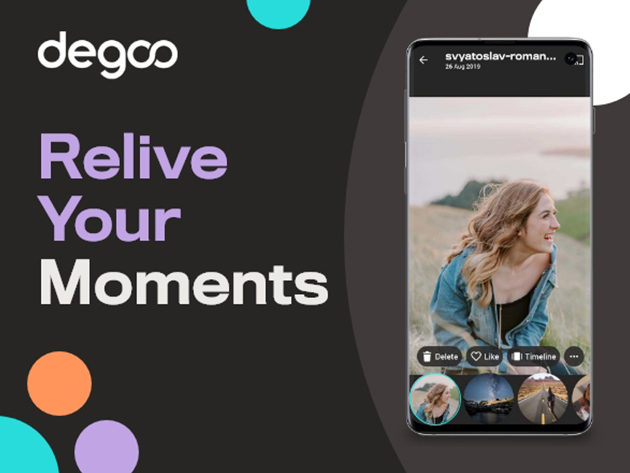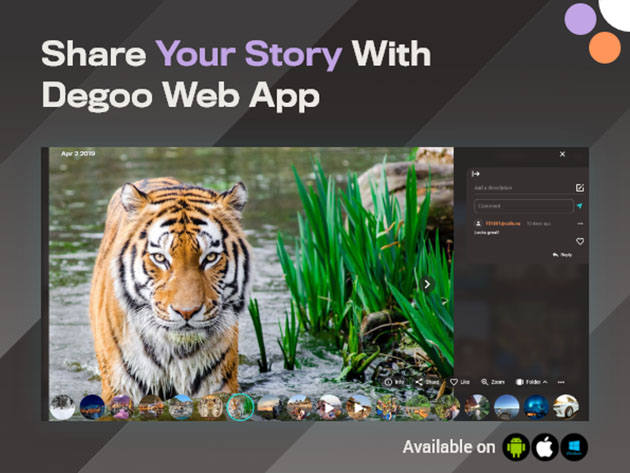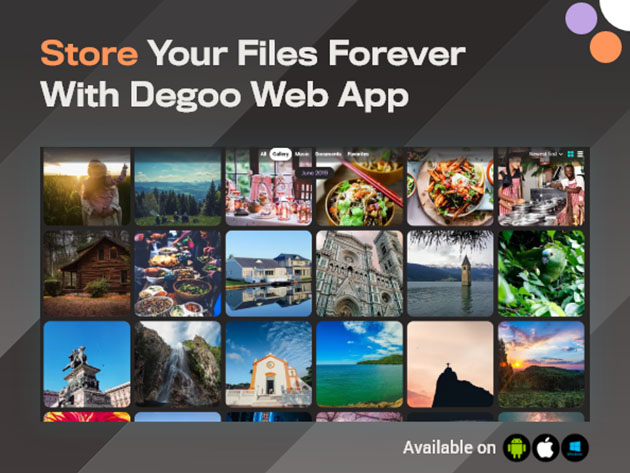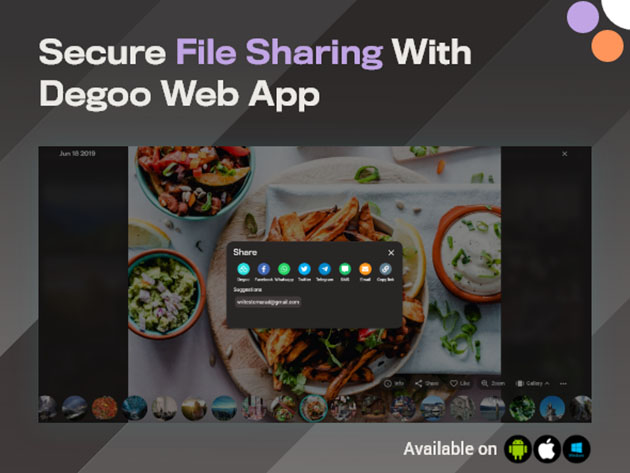 Degoo Premium: Lifetime 10TB Backup Plan
by Degoo Backup
Stay Secure with Backup from Degoo & Never Worry About Losing Your Files. Ever.
Terms
Instant digital redemption
Unredeemed licenses can be returned for store credit within 30 days of purchase. Once your license is redeemed, all sales are final.
All reviews are from verified purchasers collected after purchase.
I was in desperate need of storage to back up about 1.5 TB. I was worried when I realised that the largest file size they would accept was 1GB but I used Drive Image XML to create a backup of my system drive and copied this to degoo along with about 500GB of stuff that I would hate to lose. It takes a while to complete uploads but there is a relief to know that it's in safe hands . So very happy overall!
Sep 20, 2023
Others have said it - but let me reiterate. Do not use this service if privacy is an issue. Do not use this service if your files may have names or titles that a bot may consider for copyright infringement. Look at all the low rating reviews. Files can be legitimate with either names that sound fishy - "Marvelous fun.AVI" for example. The name "Marvel" is in there. Bot flags it. Your account is barred and you lose everything. You happen to have something with a similar hash? Same result. Beware.
Sep 13, 2023
Good value for the amount of lifetime storage offered. Too bad there is no native integration with Windows 10/11 file manager to make it a more useful cloud storage and backup solution. Kind of disappointing at best.
Sep 5, 2023
Bought it a while back. Things were fine until one of my files had "Marvel" in its name. Their bot flagged it and notified me. I showed them that it was only a title and not a copyright issue. Their bot denied my response and closed my account. I sent them another request saying that it was not a copyrighted movie or anything like that. A real person then responded and reactivated my acct with NO files in it. 6 TB gone. Now, I put things up there that I don't care to lose. Crazy huh!
Sep 3, 2023
Degoo scanned all my uploaded files without my permission, gave some bogus reason about them violating copyright laws and closed my account without bothering to listen to any explanation. Apparently, this has happened to a lot of users, just google it. If you value your privacy, don't want your account to be arbitrarily closed and lose all your files, look elsewhere.
Sep 2, 2023
Do not waste your money and lose your data. I bought 10 gb lifetime storage a few year ago, it allowed upload of all file types along with an app to auto backup. I backed my personal servers etc. Soon they changed their policy to media only and app stopped working. I tried to copy back my stored file and the copy back keep failing, so I lost most of the files. Then I receive an email that their system has for some kind of copyright protected file in my data and threatened to close my account, without any details. I requested details but got no response. I decided wipe all data as I could not search, view, download or do anything to justify the blame but could not delete. Then they sent an email to tell me to close the account and provide a PayPal account to refund. Looks like they float on buyers money promising lifetime product and close the accounts early for a nice interest free money with no regard for trust and security. KEEP AWAY and SAVE YOURSELF A HEADACHE AND DATA LOSS!!
Aug 29, 2023